Fast Lamination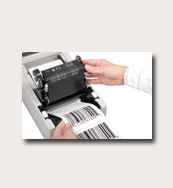 Lamination is the process of sealing paper print products between sheets of plastic film. While this service may be best known for making print products more durable, it also enhances appearance and expands potential applications. Our Los Angeles fast lamination services let area businesses and consumers have existing papers or new print products enhanced this way. Here is a look at reasons why clients may want to consider lamination and the options they can get quickly at our print shop.
Improvements of print products by our fast lamination in Los Angeles involve durability as well as appearance. Once a paper has been laminated, it is stiffer and more resilient to frequent handling. This can be especially valuable in classrooms and workplaces, where fingerprints, beverages, and dirt will no longer place papers at risk of damage. Many documents are visually improved by the glossiness of lamination, which can make colors stand out to viewers. This can be ideal for clients who want to catch the eye of customers with posters or signs. Thanks to the preservation lamination gives, laminated print products can be displayed indoors or outdoors as clients prefer.
Fast Lamination Los Angeles
Clients can deliver a wide range of documents to our print shop for lamination, but our Los Angeles fast lamination services can also be used for brand-new print products available here. For example, our print shop can design, create, and laminate restaurant menus, membership cards and bookmarks, as well as signs and instructions for use in industrial settings. Whether clients need one copy of a document or hundreds, our technicians can quickly deliver high-quality results.
Laminating print products can make them look better and last longer. By boosting the longevity of documents, our services for fast lamination in Los Angeles also can potentially save money for clients. There is virtually no limit to the variety of documents our print shop can laminate, and clients do not need to have documents printed at our shop to have lamination performed here. Clients can contact our print shop to learn more about our lamination and other services for same day printing in Los Angeles.