Same Day Post Card Printing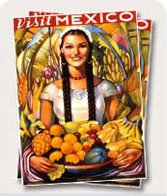 Post cards are convenient for personal mail communications and direct marketing to current and prospective customers. With one side of the post card devoted to the message of the sender, the other side can be decorated with a wide variety of graphics. Eye-catching photos, logos, trademarks and text can be included this way, drawing interest from those who receive the post cards and letting senders diversify their promotional campaigns. Our Los Angeles same day post card printing services give clients a wide range of options for the design and printing steps of our order completion process.
For consumers and companies, post cards work well in a number of applications. At holidays, birthdays, graduations and other special occasions, clients can have customized post cards made to delight recipients. Clients can also stock up on their own trademark post cards for sending to friends, family and associates throughout the year. Business purposes for post cards include direct mail and follow-up communications with clients and partners. Our same day post card printing in Los Angeles can produce post cards in runs of virtually any size, providing a fast solution to companies seeking to reach a wide area with mail campaigns.
Same Day Post Card Printing Los Angeles
Through our Los Angeles same day post card printing services, clients can choose from numerous options related to the design and production of their post cards. Our designers can create post cards in coordination with clients or work from the ideas that clients present to us. Once design is complete, we can print the post cards in a variety of sizes on different paper stocks. Post cards can be printed with unique color combinations and inks, and both matte and glossy finishes are available.
Post cards are versatile tools for communicating to personal or professional acquaintances for consumers and companies. Options are numerous for clients who choose our same day post card printing in Los Angeles, and every order is personalized to meet the goals clients have in store for their post cards. Thanks to our same day printing services in Los Angeles, clients can get their post cards and start promotions and other mail projects without delay.