Same Day Large Format Sign Printing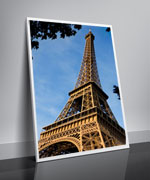 Bigger is often better when it comes to signs, which benefit from broad exposure for the greatest impact. This is especially true for signs that are meant to be viewed from a distance. Our print shop offers same day large format sign printing in a variety of materials for displays placed inside and outside of stores and other locations. Below, you can read about some examples of these signs, how they are used and what options are included with them.
Types of Large-Format Signs
Several types of temporary and permanent signs may be printed in large format at our print office. For example, our print shop can produce large signs set for permanent display outside of stores. Same day large format sign printing may be used for temporary trade show displays, store banners and roadside signs.
Materials Used for Larger Signs
Signs may be best printed in vinyl, paper or other materials depending on the application. Outdoor signs, for instance, are often printed on vinyl for resilience against rain. On the other hand, large indoor signs, such as banners and posters, may be printed on paper to cut costs. When long-term storage or transport is desired, signs may be printed on canvas, which can easily be rolled up for use later.
Large-Format Sign Design and Production
Our Los Angeles print office has professional designers ready to work with clients to perfect designs before same day large format sign printing begins. Digital design allows resizing and editing of pre-made designs for use on larger media. Photos, illustrations and contact information are among popular elements included on these signs. Bold inks and UV coatings are available to keep signs looking good long after production.
For clients who want to maximize exposure of their store signage or their latest promotional campaign, our printing shop offers same day large format sign printing. Results are fast, minimizing delays between planning and promotion stages. The combination of professional design, premium materials and cutting-edge equipment supports success in any advertising venture. By contacting our print office in Los Angeles, clients can learn more about our large-format sign options.