Same Day Puzzle Printing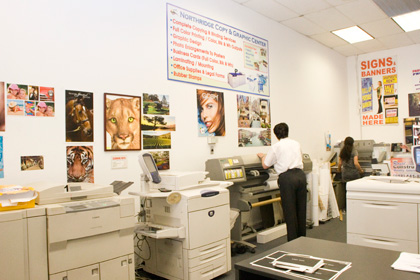 Personalized puzzles give customers another option for unique gifts and promotional items. Recipients of these puzzles will be intrigued in putting the pieces together to display the images that our clients choose. Like our other print products, our puzzles offer plenty of options for our clients to choose from and fulfill the goals that our clients have in mind. Here is a look at what puzzles can do for clients and the options included with our Los Angeles same day puzzle printing services.
Consumers and companies who choose puzzles can count on making an impression without running over their budget. In addition to photos, our puzzles can feature trademarked images, messages and logos chosen by clients. Consumers can give these puzzles away at birthday parties, graduations or other events. For business promotions, the products of our same day puzzle printing in Los Angeles can be handed out to business partners and clients at meetings, conventions and trade shows. The potential for personalization is essentially infinite, because almost any image can be printed on puzzles.
Same Day Puzzle Printing Los Angeles
Design is the first step of our Los Angeles same day puzzle printing services. Our in-house graphic design team refines existing designs or creates new designs for printing when working with clients. When the design is ready to be printed, we can make large runs or very small ones. The stock and size of the puzzle is flexible to the needs of each client. Different ink colors and finishes are also available, ensuring that the look of the puzzle conveys exactly what clients want.
Puzzle printing from our Los Angeles same day print office is a powerful way to promote goods or services, or to create a gift that recipients will always remember. Every time the puzzle is pieced together, the thoughtfulness of the gift giver will be apparent. Puzzles also complement our other promotional services well. Whether they are paired with pens, t-shirts, mugs or other items, personalized puzzles will shine for both their effectiveness and the fun they offer. With fast service from our team, clients seeking puzzles will never be left waiting for results. Clients can call our print shop or visit us online to learn more about their options for same day puzzle printing in Los Angeles.