Fast T-Shirt Printing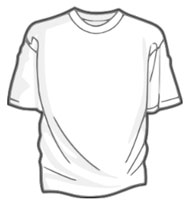 T-shirts are a perfect vehicle for promotional campaigns created by businesses and consumers. Because t-shirts are worn, they travel through public and private spaces to be seen by many people. The availability of different shirt sizes and colors also makes this product accessible to all of the public. Our Los Angeles fast t-shirt printing services give clients the option to have t-shirts made to their specifications through design and production phases. Once the t-shirts are complete, clients can give them away as gifts or sell them as they prefer.
Reasons to get custom t-shirts are numerous and can vary with the business or consumer involved. For companies, custom printed t-shirts can be printed with logos, contact information and trademarked graphics. These t-shirts can be given away to customers or partners at meetings, trade shows and other events or sold through numerous channels. Among consumers, customized t-shirts make excellent gifts at holidays and other special occasions. Images of intended recipients and personal artwork or messages commemorating achievements are just a few customization options for consumers using our fast t-shirt printing in Los Angeles.
Fast T-Shirt Printing Los Angeles
Our print office gives clients an almost unlimited number of options for customizing t-shirts. T-shirts provide plenty of surface area, allowing clients to have large graphics and plenty of information displayed on their t-shirts if they so choose. Our graphic designers can create new t-shirt designs with input from clients, but clients can also give our print shop pre-made designs for printing. Our Los Angeles fast t-shirt printing services offer t-shirts in a wide range of sizes, colors and materials to suit client preferences. While clients can have very large t-shirt printing runs performed, they can also have a single shirt made if they prefer.
Our fast t-shirt printing in Los Angeles offers results beyond what home t-shirt printing can achieve. Compared to iron-on designs, direct printing onto t-shirts gives a crisper image, bolder colors and longer-lasting durability. Clients can contact our same day printing office in Los Angeles to learn more about our t-shirt printing and other print services.