Next Day Blueprint Printing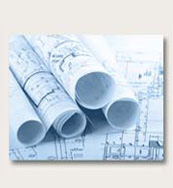 Blueprints are precise, printed materials detailing how structures or products should be built. While blueprints once consisted of white lines on a blue background and were created through a chemical developing process, modern blueprints commonly have blue lines on a white background and are produced with professional printers. Our print shop offers dependably clear blueprints in the sizes that clients need, and a host of protective and mounting choices for intended applications. Here is more about our Los Angeles next day blueprint printing services, including the benefits and options we offer.
Clients who choose our print shop get fast results without compromising on quality. When it comes to construction or engineering projects on a strict timeline, our services for next day blueprint printing in Los Angeles can help ensure that progress continues on schedule. Our large-format printers create crisp lines exactly as required by the industries that use blueprints. Every detail is reproduced according to the specifications of clients, supporting efficient production as well as safety for construction and manufacturing personnel.
Next Day Blueprint Printing Los Angeles
A number of options make our Los Angeles next day blueprint printing services especially versatile. Before printing starts, our designers can take digital or previously printed blueprints and format them for the desired result. Proportions ranging from notebook size to poster size are available for easy reference or maximization of information on a single page. Once the printing process is finished, clients can have their blueprints mounted for ready display or laminated for durability at work sites. Additionally, complementary materials can be printed for presentation of blueprints at meetings or other events.
When blueprints are required, the best quality should be demanded not just for aesthetics, but for safety and efficiency. All of these attributes are included with the products of our next day blueprint printing in Los Angeles. In addition to commercial and industrial clients, homeowners can benefit from using our services before beginning a construction or engineering project. Clients can contact our fast printing shop in Los Angeles to learn more about our blueprint printing services.