Next Day Booklet Printing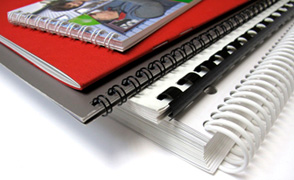 Booklets are miniature books consisting of more pages than brochures and contained by paper covers. Ideal for a host of business applications, booklets let companies promote products and services. At the same time, booklets can help companies keep their employees current on business practices. The speed with which companies can use our Los Angeles Next Day booklet printing services can promote uninterrupted productivity and profits.
The small size of booklets lets companies distribute these print products in a variety of ways. During direct mail campaigns, companies can tell customers more about their products and services than they would be able to with brochures. Industry conventions and storefronts also provide great opportunities for handing out brochures to customers and partners. By instructing employees with booklets, companies can help ensure that procedures are carried out safely and efficiently.
Next Day Booklet Printing Los Angeles
The ability to add pictures to booklets increases their applications. For example, companies can have booklets double as informational resources and catalogs. Illustrations can also be added by our services for Next Day booklet printing in Los Angeles to make instructions clearer to readers.
Companies have many options when they order booklets at our print shop. Paper stocks are available in several thicknesses to create impressions of quality, save space or reduce costs. Multiple binding types are available, including coil binding for booklets that are intended for repeated reference. Clients can also get booklets in a variety of pre-set and custom sizes, accommodating different text sizes and direct mail plans. Several inks can be used, including matte and glossy types.
Our Los Angeles Next Day booklet printing services begin this service with design and formatting. If clients wish, they can deliver their booklet designs to our office by hand or electronically. Otherwise, our designers can develop booklets according to specifications or from the ground up. Printing can then be done in the quantities that clients desire.
Our services for Next Day booklet printing in Los Angeles offer fast results without placing limits on quality. Customization options are virtually endless, and reprints can be performed on demand. Clients can call, email or visit our print shop, Master Copy Print, to learn more about our booklet services and other options for Next Day printing in Los Angeles.