Next Day Canvas Printing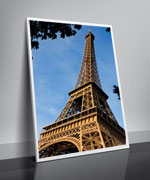 Canvas offers an alternative to printing on paper. In addition to looking unique, canvas prints give clients another level of durability and display flexibility. Here, we look at the benefits of this service, the options it includes, and how clients can use their canvas prints.
Canvas is simple to discern from paper thanks to its distinctive texture. When images are printed on canvas, they take on a special quality that pops out to viewers. The durability of canvas is legendary, letting clients count on exhibiting their prints long into the future. Display is also simplified with canvas, which can be mounted without necessarily requiring the backing that paper prints often require for framing. The products of our Los Angeles next day canvas printing services can also look great without being framed.
Next Day Canvas Printing Los Angeles
Clients have many choices for customizing their canvas prints at our shop. While clients can deliver their printed images to us for scanning and reproducing on canvas, clients can also provide their images electronically over email or on digital media. Numerous ink types and colors can be used, and canvases are offered in several sizes. After the printing process is done, clients can complete the products of our next day canvas printing in Los Angeles with a varnish that beautifies and protects.
The looks and durability of canvas suits these prints to many purposes. Both photos and artwork can be printed this way, creating another choice for printing by creative professionals. The results of our Los Angeles next day canvas printing services can be sold or used for personal display. A variety of settings can benefit from the classiness of canvas prints, including offices and homes.
The speed of our next day canvas printing in Los Angeles ensures that clients can have these unique prints in their possession very soon after delivering an image to us. Whether clients want a single canvas print or many duplicates, our print shop can produce results quickly. Clients can contact our print shop to find out more about our canvas printing options and other services for fast printing in Los Angeles.