Next Day Invitation Printing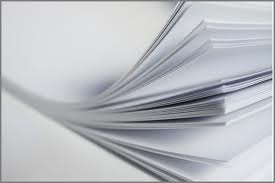 Invitations are personal messages that benefit enormously from customization. While store-bought and online invitations are common, custom invitations offer something special to recipients. Moreover, these invitations provide benefits to senders and are simple to have made, thanks to our Los Angeles next day invitation printing services. Here is more about how customized invitations compare to alternatives, how they can be used, and how our print shop creates them.
Neither store-bought nor electronic invitations have the personal touch that custom invitations have, but the differences do not stop there. Uniqueness and creativity are also less present in pre-made invitations compared to custom ones. In terms of time spent, our next day invitation printing in Los Angeles can produce a unique, quality card in about as much time required to find a good pre-made one. Of course, invitations to very special events particularly benefit from customization.
Next Day Invitation Printing Los Angeles
Clients can enhance a variety of events with the products from our Los Angeles next day invitation printing services. Weddings, most especially, shine when unique invitations are used in place of pre-made ones. A personal touch can also be added to party invitations this way. Business events, including holiday banquets and industry conventions, also offer opportunities for invitation customization.
The customization process used by our next day invitation printing in Los Angeles is not limited to the design stage, in which clients can guide our professional designers or allow our creative staff to develop totally new invitations. A number of different inks can be used in a virtually unlimited palette of colors to create the desired impression. Different finishes can be used, such as matte and glossy, and certain paper stocks can be used for the right touch. One invitation or many can be printed as clients require.
To maximize the excitement that invitation recipients feel when they get invited via mail, clients can have customization performed. The results speak of quality and are created quickly to accommodate any timeline. By contacting our fast printing office in Los Angeles, clients can learn more about our invitation services.