Overnight Lamination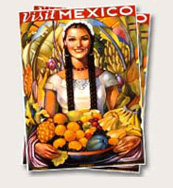 The sealing of documents between sheets of clear plastic is known as lamination. This service can be valuable for numerous print products, including many that are purely practical and others that are intended for decoration. Thanks to our overnight lamination services, Los Angeles clients can also have their documents modified in this way without waiting long. Here, you can read more about the many benefits of lamination and some specific applications where lamination shines.
Reasons to Laminate
Why, you might wonder, would you want to cover paper with plastic? First, consider the protective aspects of lamination. When a paper is covered with plastic, it is no longer able to absorb moisture from the air or water from spilled liquids. Skin oil smudges, associated with frequent handling, also become a non-issue. Beyond this improved durability, our overnight lamination services can make documents look better. In fact, the effect of placing clear plastic over a printed document can be compared to that of a glossy finish. Colors may appear bolder, and contrast may be enhanced.
Ways to Use Lamination
The situations in which lamination is most useful can be divided into those requiring added durability and those benefiting from aesthetic improvements. A more durable document can be desired for storage or for active handling. If a document needs to be stored for a long period, particularly in non-climate-controlled conditions, lamination can safeguard its condition until it is needed again.
Print products that may call for the cosmetic value of our overnight lamination services include posters, menus and blueprints. A poster that is laminated may better catch the attention of people nearby. Menus, which receive frequent handling, can last for far longer when they are laminated. Blueprints used in construction and manufacturing work sites, where grease and dirt are common, can also be more resilient over the long term.
Our print shop in Los Angeles performs many fast printing services, and several of them can benefit from lamination. A variety of lamination types are available for the right results with any document. By contacting our print shop, you can learn more about our overnight lamination service and the options it includes.