Overnight Postcard Printing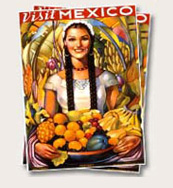 Postcards stand out in mail boxes, and this may be partly because they are less common than mail sent in envelopes. If more companies and consumers realized the benefits of custom postcards, these print items would likely be far more common. Clients can visit our print shop in Los Angeles to have postcards made bearing the graphics and text they choose. Below, readers can find out about the uses for our overnight postcard printing and how this service works.
Personal Postcards
For a unique spin on personal stationery, clients can get their own postcards made at our print office. Images celebrating holidays, vacations, family reunions, and more can be printed on postcards. Personal artwork and photographs can also be used, allowing customers to share their creations each time they correspond through the mail.
Business Postcards
Companies can benefit in several ways by using our overnight postcard printing. For example, postcards can be valuable assets in direct mail campaigns. Unlike standard envelopes, postcards present eye-catching content to recipients as soon as they are received. Coupons, sale dates, and more can be printed onto postcards and tracked for better campaign targeting in the future. Professionals can often benefit from sending postcards to remind their own clients of upcoming appointments.
How Postcards Are Printed
Clients can define virtually every aspect of their overnight postcard printing orders. After presenting or choosing the images, text, fonts, and formats desired, clients can decide exactly how the designs should be printed. Mailing addresses, return addresses or both can be placed on postcards. By choosing certain colors and finishes, clients can also determine the special touches that will distinguish their postcards from others.
For correspondence that stands out in mailboxes everywhere, clients can have their own postcards designed and produced at our print shop. Our overnight postcard printing offers options at every step in the process, and the results are finished quickly so that mailing can begin. Orders ranging from small to very large can be completed, and repeat print runs can be supplied as desired. Clients can contact our Los Angeles print office to learn more about our postcards and other same day printing services, including other products for mailing.