Overnight Wedding Invitations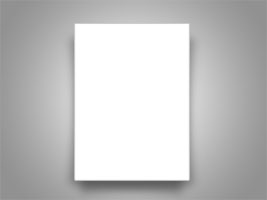 A wedding is one of the most important occasions in a lifetime, and the invitations for the event should reflect this. Among options for this special stationery, our overnight wedding invitations stand out. The coupling of professional design and cutting-edge printing offers a cohesive solution that you and your guests will appreciate. Here is more about our wedding invitation printing, how it compares to alternatives and what options it offers.
Why Get Professional Invitations for Your Wedding?
As soon as your Los Angeles guests receive your invitations in the mail, they should recognize the beauty of the event they are about to attend. Making your own invitations at home may be possible, but the results would likely be less impressive than what experienced designers and professional printing equipment can produce. Furthermore, professionally printed envelopes are available for combining with your invitations.
How Do Printed Invitations Compare to Handmade Ones?
A classic alternative to printed invitations is handmade invitations, often created by a calligrapher. If you make such invitations on your own, you will spend significant time even if you already have the skills required. On the other hand, professional calligraphers commonly charge a sizable fee for their services. Finally, any unique decorative elements you would like could significantly raise the time and money involved in this endeavor. Choosing our overnight wedding invitations instead gives you an assurance of quality and major savings of time and money.
What Options Come With Wedding Invitations?
Our overnight wedding invitations are always personalized for the client ordering them. With experience designing wedding invitations, our graphics professionals are prepared to come up with new designs. However, clients also can work with our designers over time to reach the results they need. Examples of graphics and text can inform the design process. Finally, the invitations are printed using any of several paper stocks, ink types and finishes.
The start of marriage should be celebrated with high quality, and our Los Angeles printing office can deliver it. Our overnight wedding invitations gives clients all of the options necessary for results that please everyone involved. By contacting our print shop, you can learn more about our invitations and other fast printing services for weddings.