Quick Catalog Printing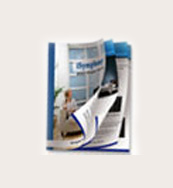 Print catalogs have remained popular even as online catalogs have become common. In many cases, companies offer their customers both online and printed catalogs. With our quick catalog printing services, you can help maximize purchases from your Los Angeles business and promote your products and services along the way. Here is more about catalogs, why they are still important, and how you can customize and use these print products.

Catalogs Are Powerful for Marketing

People may spend a lot of time online today, but many still place orders from print catalogs regularly. The results of our quick catalog printing can be sent to prospective and existing customers, maintaining ongoing exposure to the latest offerings from a company. Recipients can take their catalogs with them anywhere, referring back to them and comparing products to those of other vendors until they are ready to buy. At the same time, the declining amount of mail people receive today often means that catalogs stand out more and help foster loyalty among customers.

All the Catalog Options You Need

When you visit our print shop for quick catalog printing, you can maintain control over the results. You can provide as much information and as many graphics as necessary to produce the catalog you need. Photos, illustrations, and more can be included or created to give your catalog eye appeal. Inks, paper stocks, and finishes are available in many styles to make your catalog unique. Our clients have the option of ordering in large or small batches, and can always reorder more when needed.

How You Can Use Your Catalogs

Our quick catalog printing lets you do more than just sell mail-order products. You can also include magazine content in your catalog, which will invite perusal and potentially spur interest in what you are selling. If you also have an online catalog, you can complement it with your printed catalog to boost results for both.

Our next day printing services offer a fast, professional solution to your business needs. To learn more about our catalog printing services and other options, you can contact our print shop in Los Angeles.