Quick Lamination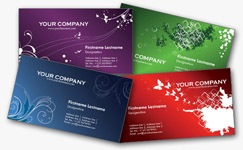 Lamination, the process of sealing paper print products between sheets of plastic, offers practical and decorative advantages. Many business and consumer applications can benefit from the use of lamination, including those involving frequent handling, long-term storage, and heavy use of print materials. Here is a deeper look at lamination, its benefits, how it is used, and how our Los Angeles print shop provides quick lamination service.

Notable Lamination Benefits and Applications

Durability and appearance are improved by lamination. Increased durability can be valuable in cases where papers are heavily handled, such as on construction sites and in restaurants. Lamination also shields documents from moisture, which is valuable during long-term storage in areas that are not climate controlled. The appearance-enhancing effects of lamination become apparent when the technology is used for displayed print items, such as posters. Blueprints, menus, educational handouts, and membership cards are among the many applications for our quick lamination. Companies may also find lamination useful for protecting trade show materials, showroom brochures, and price lists. For display purposes, posters and artwork can benefit from lamination as an alternative to heavier, more expensive glass framing.

Many Options for Lamination at Our Print Shop

Clients who visit our print shop for quick lamination have several options depending on the items being laminated. While some items require lamination on one side only, items can also be laminated on both sides. Different types of lamination can also be performed. For example, thicker and thinner sheets of plastic can be used for different applications. Whether clients need one print product or hundreds laminated, our shop can deliver top-quality results in a hurry.

Throughout several industries as well as in the home, lamination provides one of the fastest ways to make printed items look better while improving durability at the same time. Our print shop in Los Angeles performs a full selection of lamination services to accommodate a wide range of print products. Many other print services, including posters, flyers, and business cards, can be finished with our quick lamination abilities. By contacting our print shop, clients can learn more about our lamination options and other next day printing services we provide.