Quick Poster Printing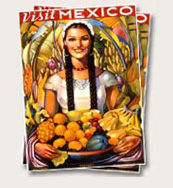 You can visit our print office for posters to meet your advertising and decorative needs. Available in many sizes, posters are affordable yet versatile print items that can be displayed virtually anywhere. Many design and print options are available, ensuring that every order helps the client meet and exceed their goals. Here is a deeper look at how our quick poster printing can be used at home and in business and how our Los Angeles print shop makes posters.
Poster Applications at Home
Our print shop can produce posters of artwork, photos, and other imagery for display at home. If you have artwork produced by you or a friend or family member, you can have it reproduced in poster form and keep the original safe. High-resolution photographs can be printed on large-format posters with stunning results. Our posters also make fantastic gifts during birthdays and holidays.
Business Uses for Posters
Advertising is a common goal for clients using our quick poster printing. Businesses can use posters in a variety of settings, including in stores, outdoors, and at conventions. Inside of a retail establishment, posters can be used to announce the latest goods, services, and sales in a way that consumers will notice. Outdoors, sun-resistant posters can reach a target market across a wide area. Beautiful posters can even be given away to consumers, creating secondary promotional opportunities.
Poster Print Options
Our quick poster printing offers design and production exactly as you dictate. If you prefer, our designers can make posters according to their own artistic experience with your instructions. However, you can also provide specific graphics and text to be included in your posters. A mix of these options is also possible. Once you are ready, you can tell us how you want your posters to be made. Glossy and matte options are available along with a variety of paper stocks. Whether you need one or hundreds of posters, we will produce the results you need.
Fast production is assured when you visit our shop in Los Angeles for quick poster printing. To find out more about our same day printing services, including posters and other products, you can contact us by phone, email, or in person.