Quick Puzzle Printing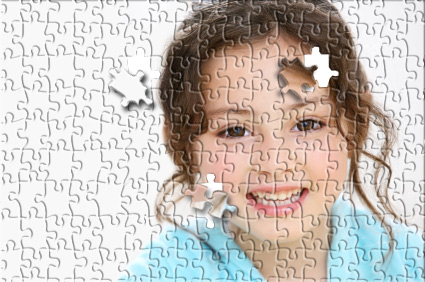 Many people have enjoyed assembling a jigsaw puzzle, but relatively few have had the experience of putting together a unique puzzle of their own. Our quick puzzle printing services offer just this, and the results can benefit clients personally and commercially. Practically anything can be printed onto puzzles, including photographs, artwork, text, or some combination. The ability to have these puzzles designed and printed without delay makes this service even more versatile for clients working on urgent projects. Here is more about how this service works and what it can accomplish for different clients in Los Angeles.
Customized Puzzles Satisfy Many Goals
Consumers and companies can find applications for our quick puzzle printing. For example, companies can have their logos and other trademarked graphics printed onto puzzles for use as gifts to partners and customers. To promote new products and services, companies can have puzzles made showcasing images of these offerings. Among professional artists, puzzles offer another option for promoting their work. Consumers may enjoy having puzzles made for special gifts and personal sources of amusement. Friends and family, especially children, are bound to appreciate puzzles with their own artistic creations.
Customization Includes Design and Materials
Both the design and the materials used for puzzles can be customized as clients prefer. Although many clients like our quick puzzle printing to feature the graphics they provide, clients can also instruct our designers to make puzzles on their own using provided guidelines. Different inks and finishes can be used to give the final product a unique touch. The materials upon which puzzles are printed are also customizable, with different amounts of puzzle pieces available for various levels of challenge.
The ability to have totally unique puzzles made can benefit an array of projects for consumers and businesses. Options for customization are almost limitless, and both design and materials can be designated by clients for the best results. Orders for quick puzzle printing can range in size from a single puzzle to hundreds, and repeat runs can be made as necessary. Clients in Los Angeles can contact our print shop to find out more about our same day printing services, including puzzles and many other customizable print products.