Quick Wedding Invitation Printing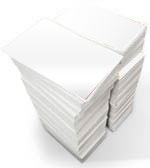 Unique, well-made invitations are essential to let your guests know how much you would appreciate their presence at your wedding. Friends, family and others will be impressed upon seeing professionally designed invitations produced on the very best materials. You do not have to spend a fortune or wait long for these invitations. When you visit our print shop, located in Los Angeles, you can order our quick wedding invitation printing and get results soon after. Below is more about our wedding invitations along with what they offer and how they are made.
Wedding Invitations Made by Professionals
The design and materials both demonstrate a professional touch when you order our quick wedding invitation printing services. While you may be tempted to make your own invitations for results that speak to you and your partner, you can have the same level of customization and much more by choosing our print shop for the task. Every wedding invitation order is performed expressly for the client. All details, involving not only design but also materials, can be specified or guided by clients as they wish.
Production of Wedding Invitations
After you have approved the design for your quick wedding invitation printing order, you can choose which materials should be used to bring your project to fruition. Many types of paper can be used, such as several levels of card stock in a variety of colors and finishes. Different inks can also be used to enliven the messages in your invitations. Production can be limited to a few copies or printed in the hundreds if you prefer, and extra copies are just a repeat order away.
You can give your wedding a special start with wedding invitations from our Los Angeles print shop. Every order for quick wedding invitation printing is personalized for the client, and results are produced quickly so you can work on other parts of your wedding plans in the meantime. Many other print products for weddings are available, including place cards, name tags and more. You can contact our print shop to find out more about our same day printing services for weddings.