Rush Book Printing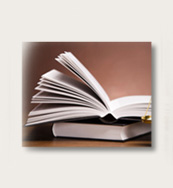 With our Los Angeles rush book printing services, area authors can keep control over every step of the publishing process. The cover and the pages within are made of the best materials and inks, ensuring a positive experience for the reader and better sales for the writer. Numerous options are available along the way, related to formatting, design, binding, and other aspects of publishing. Here is more about our book printing services and what they offer clients seeking a simple yet high-quality solution to their publishing needs.

What Makes Independent Publishing Powerful?

In contrast to handing over a book to major publishing houses, having a book formatted and printed at our print shop lets authors deliver exactly what they want to their market. This means that authors, not the publishing houses, are the authority on what is published in their books and how. Furthermore, clients who visit us for rush book printing in Los Angeles can design their own covers and illustrations or commission such work as they prefer. Finally, authors can often expect to make more on their published materials, as they can dictate prices and distribution.

Plenty Is Possible With Our Book Printing Methods

Using our Los Angeles rush book printing services gives authors many choices for how their product will turn out. For example, clients can instruct our design staff on how they want their text sized, styled, and formatted. Illustrations, photographs, and other graphics for inclusion in the book can be submitted in paper or digital form. After clients approve their book design, they can specify the materials and binding methods they would like used. Different paper stocks, inks, and finishes are available, and either hard binding or spiral binding may be preferred depending on the publication.

The speed with which this service is performed is another major reason for area writers to consider publishing this way. Between the start and finish of our rush book printing in Los Angeles, clients have little wait but plenty to anticipate. Clients can contact our next day print shop in Los Angeles to find out how this service will benefit their own publishing plans.