Rush Canvas Printing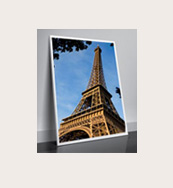 Canvas printing is a unique option for turning photos or artwork into durable prints that have eye appeal. Compared to other print media, such as paper, canvas offers a host of benefits related to its texture, strength, and display options. Below is more about the products and options of our Los Angeles rush canvas printing services.
Artwork, including drawings and paintings, is commonly reproduced on canvas because of the texture of the material. This works particularly well for paintings that were originally produced on canvas. Photographs, which have not traditionally been printed on canvas, can be given a completely new look by using this material rather than paper. Whether photos or artwork reproductions are presented to our services for rush canvas printing in Los Angeles, the results are ideal for selling, gifting, and displaying in homes, offices, and other settings.
Rush Canvas Printing Los Angeles
When canvas is compared to paper, a few major benefits become apparent. For example, canvas is more durable not only thanks to its thickness, but also because of its construction. The texture of canvas is easily more interesting than that of paper, and prints placed on canvas can last far longer than alternatives. Further advantages of using our Los Angeles rush canvas printing services involve display, which is simplified by the fact that canvas does not need framing when it is gallery wrapped.
Our print shop gives clients a variety of options for achieving the effects they need. These include different sizes of canvas prints, multiple mounting options, diverse ink types, and both matte and glossy finishes. Clients can deliver their images to our shop for rush canvas printing in Los Angeles electronically or in person for digital and printed images.
Giving any print product a unique look is possible with canvas printing. Whether clients need one small canvas print or many large ones, they can have their order completed quickly at our print shop. Clients can contact our printing office to learn more about our canvas printing services and other options for fast printing in Los Angeles.