Rush Invitation Printing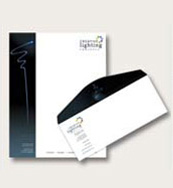 Custom-printed invitations give companies and consumers a versatile and affordable alternative to handmade or home-printed invitations. With our Los Angeles rush invitation printing services, clients can get invitations made using the styles and materials they have in mind. Here is more about our printed invitations, the advantages of these print products and what options are provided.
Both convenience and quality are offered by our rush invitation printing in Los Angeles. If clients opt to make their own invitations, they are bound to spend significant time in the process, whether they use a computer or an art set. With professional printing, clients only have to place their order, approve their designs, and pick up the finished product. Quality is ensured by experienced designers and the use of high-quality materials.
Rush Invitation Printing Los Angeles
Invitations are used for many events in business and elsewhere. For example, companies may send invitations to partners and customers to conventions, parties, and other events. Consumers commonly send invitations to friends and family for birthdays, graduations, and other occasions. In all of these cases, the quality that comes with our Los Angeles rush invitation printing services is bound to be appreciated by invitees. Once-in-a-lifetime events, such as weddings, particularly benefit from truly impressive invitations.
No matter what type of invitation clients want to obtain, our rush invitation printing in Los Angeles can provide results that exceed expectations. From the start, when clients communicate with design staff regarding the style of their invitations, the process is centered on client satisfaction. The invitations can be customized to include a wide range of borders, fonts, colors, and graphics, such as photos and illustrations. Production can be performed on a variety of paper stocks using several different inks and finishes.
With our print shop taking care of invitations before an event, clients have more time to focus on other aspects of preparation. Whether a few or several hundred invitations are required, our print shop will produce results quickly and on time. Clients can contact our fast printing shop in Los Angeles to learn more about our invitation printing services.