Rush Lamination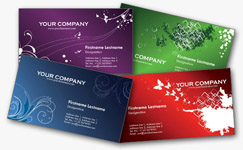 Lamination is known for protecting documents from moisture and other sources of damage, making it worthwhile for many business and consumer print projects. Furthermore, having documents laminated can improve their appearance significantly. Here is more about our Los Angeles rush lamination services, including the reasons for using it, how clients use lamination, and what options our print shop offers.
Recognizing the value of lamination requires understanding what this service does. Basically, lamination involves sealing documents between sheets of transparent plastic. In the process, our services for rush lamination in Los Angeles seals out dirt, water, and other things that can ruin documents. Furthermore, lamination makes documents ideal for frequent handling, which exposes documents to damage and fingerprints. The addition of glossy plastic to a document can also add an appealing boldness to colors.
Rush Lamination Los Angeles
Lamination is worthwhile for many applications in business and home life. For example, companies can laminate graphical documents for safe handling at presentations. Promotional posters and flyers can be laminated for durability and enhanced appearance. Restaurants often laminate food and drink menus. In industrial environments, lamination can be used for protecting blueprints, instructions, and signs. Consumers can benefit from having valuable documents laminated for long-term storage, particularly in non-climate-controlled conditions. Finally, consumers may also wish to use our Los Angeles rush lamination services for their decorative prints as an alternative to more costly display options, such as framing.
Lamination is performed using specialized machines at our print shop. Both one-side and two-side lamination can be performed, expanding potential applications for clients. Our rush lamination in Los Angeles can be performed on a range of different paper stocks, including standard sheets of paper, card stock, and more. Lamination of larger documents is also available.
If you want to protect a document while also making it look better, you can visit our print shop for lamination services. We can quickly laminate single sheets, as well as large runs of documents. To find out more about this service and associated options, you can contact our next day printing office in Los Angeles online, by phone, or in person.