Rush Letterhead Printing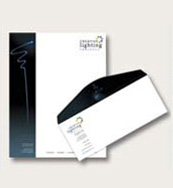 In business and important personal letters, letterheads offer an official seal for branding purposes, legality, and reassurance. In a company of any size, having a supply of letterheads available for correspondence can save time and money better spent elsewhere. The following is a deeper look at letterheads, what they offer clients and how our printing office customizes this product.
In mailed messages, readers appreciate an indication that the correspondence is official. Not only do letterheads achieve this, but they also indicate that important information is included. Logos, contact information, and other content may be beneficial in a letterhead depending on the goals of its user. Whatever content clients choose, the results of our Los Angeles rush letterhead printing services will ensure that their letters stand out among the rest.
Rush Letterhead Printing Los Angeles
Letterheads are used in every letter by many clients and only in some by others. In certain cases, including a letterhead in a document can help reinforce a brand in the minds of recipients. Contact information that is included in letterheads can be used for communication through multiple means later. By using a letterhead for letters containing legal directives, clients communicate authenticity to recipients and may ensure legal protection for the parties involved. With these applications in mind, it is understandable why companies may choose to use the products of our rush letterhead printing in Los Angeles as a matter of course.
The customization possible with letterheads is attractive to many clients, and our Los Angeles rush letterhead printing services offer plenty of ways to make letterheads unique. Design performed before printing begins is done according to client specifications, and pre-made or new graphics can be used. During production, different paper stocks are available for printing with numerous inks and finishes.
Every company can benefit from having its own letterhead. For any dealings with partners, clients, or others, these documents from our rush letterhead printing in Los Angeles will provide a positive impression and more. Clients can contact our print office to find out how their letterheads can be made.