Rush Poster Printing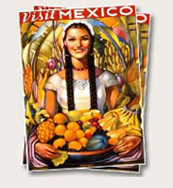 Posters give clients a display solution for images and text between the sizes offered by flyers and billboards. Besides being useful for business, posters can be valuable for classroom instruction, creative expression, and interior decoration. Here is a thorough look at the benefits, applications, and options associated with our Los Angeles rush poster printing services.
The best aspects of posters mainly involve their size, affordability, and versatility. Poster dimensions vary tremendously, and our large-format printers give clients plenty of options when they use our print shop for rush poster printing in Los Angeles. While paper is the most common material used to make posters, vinyl and other materials can be preferable depending on display conditions. The types of graphics and text available for posters are practically limitless, and so are the locations where posters can be mounted, such as walls, windows, light poles, and bulletin boards.
Rush Poster Printing Los Angeles
Businesses and individuals can use posters in several ways. In business, posters can be valuable for advertising in storefront windows, as well as to convey information to employees, partners, and shareholders at meetings and conventions. Teachers can use custom posters to enhance their lesson plans in the classroom. At home, posters offer a unique outlet for expression that can include prints of artwork, photos, and other images and can be mounted virtually anywhere.
Poster printing options are extensive at our print office. Prior to production, clients can consult with our print technicians to establish every part of their desired poster designs. Posters of pre-made designs, new designs, or a combination of the two can be printed. In addition to different ink colors and finishes, clients can choose from multiple materials and paper stocks to achieve the effect they need. Finally, clients can add mounting options to our Los Angeles rush poster printing services if they like.
In business and elsewhere, posters can be an ideal vehicle for displaying graphics, text, and other imagery in a larger format. Our rush poster printing in Los Angeles lets clients complete their decorative, promotional, or other poster plans quickly in every case. Clients can contact our print shop to learn more about our poster printing services.