Rush T-Shirt Printing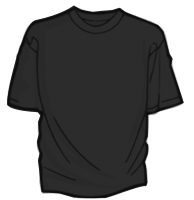 Whether for business or consumer use, custom t-shirts are versatile and interesting print products. Our Los Angeles rush t-shirt printing services include design as well as production, streamlining the process of getting unique t-shirts made. Here is a look at the business and consumer uses of t-shirt customization and how this service works at our print shop.
Any company will probably find a variety of uses for our rush t-shirt printing in Los Angeles. For example, custom t-shirts work well for advertising openings, sales, and other events. Although t-shirts made for advertising are often given away, they can also be sold. T-shirts also can be used to boost company pride among employees.
Customized t-shirts work well in many consumer applications. As gifts, these print products are bound to impress family and friends. Consumers can display their artistic abilities using custom t-shirts bearing their own designs. Family reunions, fundraisers, and other events can also be commemorated with our Los Angeles rush t-shirt printing services.
Rush T-Shirt Printing Los Angeles
The customization of t-shirts mainly involves design options, which are practically unlimited. Clients can deliver their own designs created by themselves, made by commissioned designers, or obtained through design contests. If clients prefer, our on-site design staff can also handle this process in line with instructions. Text can be included along with graphics to communicate information to anyone who sees the t-shirts.
After clients have approved their designs, our services for rush t-shirt printing in Los Angeles proceed with production. This step can be performed using t-shirts of any size from a number of manufacturers. You have your choice of ink types, including glossy and matte. This service can be performed in runs ranging in size from one shirt, to hundreds or more.
T-shirts are simple yet popular articles of clothing that offer an opportunity for expression thanks to customized printing. High quality and plentiful options come with every order, so clients can count on getting results that easily meet their needs. Our rush printing capabilities ensure that clients can always get their new t-shirts ahead of schedule.